Research
Our internal research team prepares a number of commercial real estate reports on a monthly and quarterly basis that cover various aspects of the property market. "Market Snapshots" provide an instant overview of all retail, hospitality and office markets while "Marketbeats" dive deeper into the breadth of topics within the real estate market.
The research department works closely with Cushman & Wakefield's International team of research experts to assist in the completion of various global reports, such as the "Global Cities Retail Guide", "EMEA Leasing Guidelines", etc.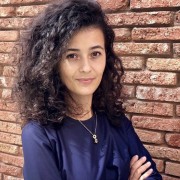 Anna Buianova
Head of Investor Services
Anna joined Cushman & Wakefield in November 2019 and is responsible for market research, highest and best use analysis, feasibility studies, as well as for ongoing quarterly market overviews of the region. She has 3 years of experience in real estate investment with investors from Singapore focusing on foreign direct investment to Georgia. Anna also worked in Singapore at one of the leading business conglomerates, advising its leadership on investment opportunities in Georgia.