Investor Services
Helping clients achieve optimum performance in their property portfolios, consistent with their risk appetites, by leveraging the knowledge base of Cushman & Wakefield's research and advisory services.
Segregated portfolio management
Asset management
Fund creation and management
Indirect investing
Fund investment strategy
Direct and indirect exposure on both a debt and equity basis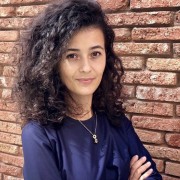 Anna Buianova
Head of Investor Services
Anna joined Cushman & Wakefield in November 2019 and is responsible for market research, highest and best use analysis, feasibility studies, as well as for ongoing quarterly market overviews of the region. She has 3 years of experience in real estate investment with investors from Singapore focusing on foreign direct investment to Georgia. Anna also worked in Singapore at one of the leading business conglomerates, advising its leadership on investment opportunities in Georgia.