Investor Services
Helping clients achieve optimum performance in their property portfolios,
consistent with their risk appetites, by leveraging the knowledge base of
Cushman & Wakefield's research and advisory services.
Segregated portfolio management
Asset management
Fund creation and management
Indirect investing
Fund investment strategy
Direct and indirect exposure on both a debt and equity basis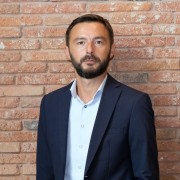 George Japaridze
Partner | Head of Investor Services
George Joined the Tbilisi office of Cushman & Wakefield in 2013 as Associate Director and subsequently promoted to Partner and Head of Investor Services. He is responsible for coordinating the investor and occupier services for the firm's extensive client base. Other duties include coordination of commercial brokerage services across the region, specifically the office and industrial sector.