Market Snapshots Q4 2018
Retail Market Snapshot
Retail sector retains stability in Q4 2018 as both the leasable supply and tenant mix remain mostly the same. Major market trends have been passed down from the previous quarter: shopping centers continue to hold the upper hand over high streets but in contrast to Q3, high street retail prices are starting to suffer from downwards pressure. E-commerce continues to grow but it still has to establish itself as a viable alternative to traditional retail. With short delivery timelines and the obvious convenience, e-commerce is starting to become a niche market. On the other end of the spectrum, shopping malls continue emphasizing the fact that they offer a recreational experience, rather than just shopping opportunities, drawing more people away from streets and towards the modern shopping centers.
Hospitality Market Snapshot
Georgia continues to be a tourist hotspot, with off-seasonal months showing an increased tourist inflow. 2018 saw a record number of 7.2 million tourists visit the country, which was an 11% increase over the 6.48 million of 2017. As with the previous years, the number of visitors decreased between the third and the fourth quarters (-41%) but Q4 2018 showed a 5% increase in visitor inflow compared to Q4 2017. Over the following year, the total tourism inflow is expected to increase to approximately 8 million, with the growth of the Q4 numbers stabilizing between 4-6%.
Office Market Snapshot
As the commercial center of the country, Tbilisi has over the years attracted international companies seeking to enter the Georgian market or establish the regional center in Caucasus. The rise in demand generated increases in supply, as new office buildings started appearing, and even more Soviet era buildings became converted into working spaces. Recently, however, demand has stalled, while supply has continued to expand. Appearance of premium shopping centers has affected both sides of the market equation, pushing rent rates in lower tier business centers down, and generating demand for higher quality offerings. The growth in prime office provision has helped narrow the gap between Tbilisi premium workspace provision and the international benchmarks, but in the local context, market is not reaping many benefits. As of Q4 2018, the total supply of office space amounted to 450,240m2 – same as the quarter before. With a pipeline of three prime office developments, and lack of evidence for demand, the market is moving towards saturation.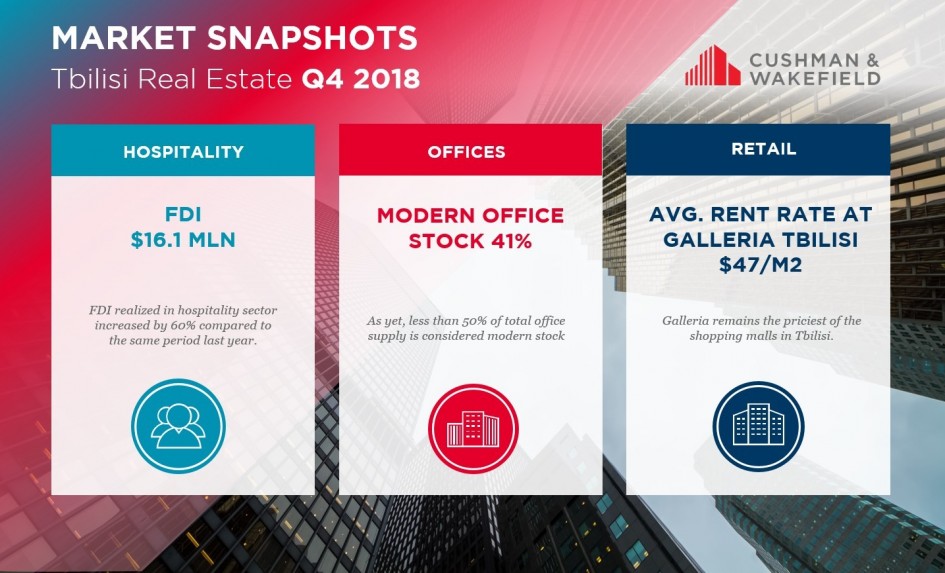 Related Research & Insights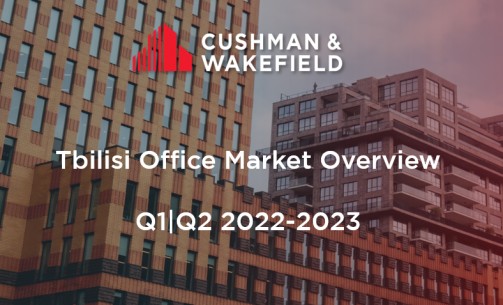 Tbilisi, the capital of Georgia, has been experiencing a surge in commercial development, leading to a rise in demand for ...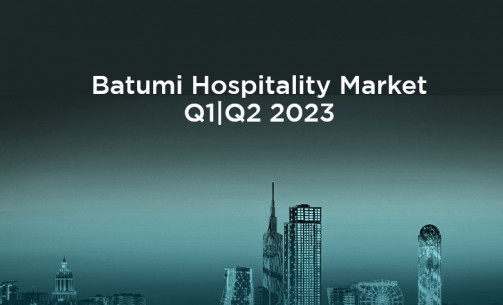 Batumi, recognized as the summer tourism capital of Georgia, holds a prominent position among the country's most celebrated ...