Market Snapshots Q3 2022
Hospitality
Q3 marked perhaps the most successful period for Tbilisi hospitality market since the start of the pandemic. The KPIs are not yet at the pre-pandemic levels, with ADRs registering between a 12-25% drop compared to the 2019 benchmarks and the occupancy registering at an average of 50% citywide. Nonetheless, the sector is drawing a huge breath as international demand is starting to come back and the operational dynamics are starting to resemble their long-term seasonality curves. July started off with increased occupancy rate in hotels of Tbilisi, but it was in August when truly encouraging trends registered. In the peak seasonal month of the year, occupancy in branded hotels fluctuated between 75-80%; to contextualize, occupancy in August 2020 in the same hotels dwindled in single digits. Compared to the 2019 levels, citywide ADR in August was about 15% lower than the 2019 benchmark; for comparison, at its worst, the gap between the pandemic ADR rates and those of 2019 was about 52% (winter 2020-2021). The recovery is underscored by the increased volume of international tourism in the Capital. Domestic tourists in Tbilisi typically stay with friends and relatives, and hence, do not represent a target market for the hotels. Consequently, even with domestic tourism boom of summer 2020, Tbilisi hotels remained closed or operated at a loss.
This recovery is threatened to some extent by the vaccine hesitancy that is gripping the nation. With about a quarter of population fully vaccinated, and the daily number of cases increasing beyond a thousand, the country has been moved to a "red zone" – an unsafe travel destination. September already registered a drop in occupancy and travel demand – a typical seasonality trend, yet one that is perhaps also indicative of international visitor attitudes towards traveling to Georgia. Should vaccine hesitancy continue to dominate the epidemiological situation, the hospitality sector in the Capital may struggle to stay on the upwards course of recovery.
Offices
The third quarter of 2021 seemed to reflect somewhat of a return to normalcy for the office sector. The regulations and restrictions imposed due to COVID-19 have been relatively eased, allowing many workplaces to shift back from teleworking mode to offices. Yet, more companies are shifting to a hybrid model of work, resulting into a changed purpose of the office. In particular, the office spaces are developing to meet the demands of a hybrid workforce that wants choice and flexibility for where and how they work. Recreated set-up in the office including team-working spaces that encourage collaboration, and rooms equipped with new technology for videoconferencing with remote-working colleagues are becoming commonplace.
Regulations for office spaces were still in place, such as the mask wearing and monitoring temperature before entrance. Notably, the main players in the sector already have a good understanding of how to adapt to the changing healthcare requirements and management of traffic in centralized and densely populated workspaces.
Rents and vacancy rates are keeping stable yet but changes are still looming on the horizon. Curiously, what we are seeing on the market is that as many prime business centers are struggling to retain tenants, demand grows on office spaces for sale. Average selling price of office space in Tbilisi is $860 and ranges with mediating factors such as size, accessibility, and location. While demand on purchasing offices has already been reflected in transactional data, the business centers have yet to reflect the shifts in their projections of forward occupancies.
In the coming months, Tbilisi office market may see yet another drop in occupancy rate, as tenants shift to the purchased offices. However, the leased office market has its own target group of tenants. Reflecting their demand trends and responding to them with renewed spaces and rethought products is part of the strategy, that ensures the BCs' long-term successful endurance.
Retail
The retail sector continues to recover somewhat in the third quarter of 2021. Without a 9pm curfew to impede customer demand and increased tourist and local traffic, shopping centers are reporting a somewhat of a return to normalcy; meanwhile, street retail is undergoing a large shift that is likely to heavily affect its overall character. Shopping malls have started attracting new tenants again. For instance, Saburtalo City mall welcomed a new branch of Body Shop, while KIKO cosmetics brand appeared in both Saburtalo City mall and East Point. Nevertheless, significant closures took place in Tbilisi Mall when Gap, Wallis, F&F and Jennyfer left Georgian market due to their brand strategies.
Currently the total leasing area in some of the largest malls of Tbilisi are the following: Galleria Tbilisi - 25,000 m2, East Point - 72,000m2 and Saburtalo City Mall - 55,000m2. Galleria Tbilisi and East Point report occupancy levels as 97% and 98% respectively, while the average rents have been slightly reduced in some cases to retain retailers. It is noteworthy that footfall in these malls has increased to almost pre-pandemic point.
While tenants are moving into shopping malls, street retail is experiencing a significant – and fast – change in character. About three years ago, tenant mix on high streets such as Chavchavadze, Rustaveli and Pekini Avenues consisted of a wide gamut of operators ranging between day to day, convenience, miscellany, stationery, aesthetic as well as apparel brands. Since late 2019, a trend has gained traction – exacerbated by the pandemic restrictions – which has seen many of the apparel retailers leaving main streets and relocating to shopping malls.
It was expected that as centralized shopping experience became more and more popular, apparel and footwear stores would start to leave streets for shopping centers; but the change is happening much faster than predicted. What is more, there is lack of apparent replacement demand, which has resulted in large, gaping shopfronts on primary shopping avenues in Tbilisi. Asking rents have seemingly recovered in the short term; however, it is uncertain, how sustainable current rent levels will be in the face of increasing vacancy rates.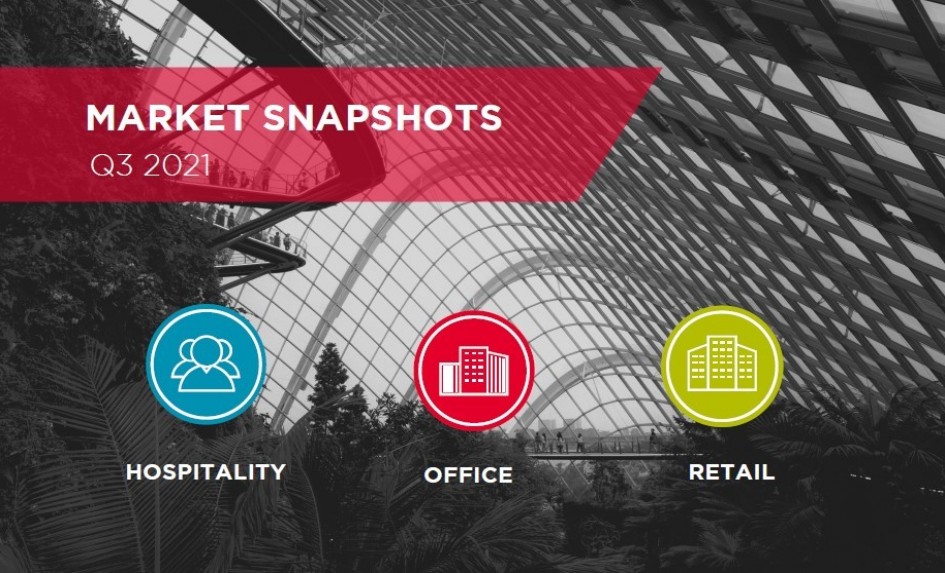 Related Research & Insights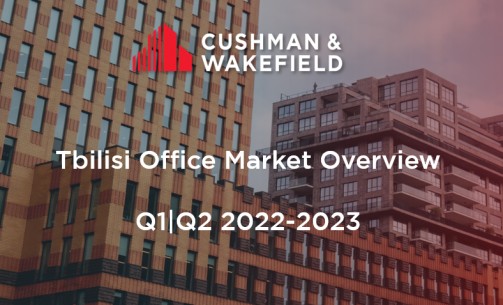 Tbilisi, the capital of Georgia, has been experiencing a surge in commercial development, leading to a rise in demand for ...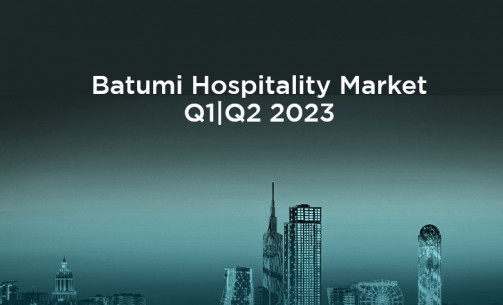 Batumi, recognized as the summer tourism capital of Georgia, holds a prominent position among the country's most celebrated ...