INDUSTRIAL SNAPSHOT 2021
OVERVIEW
Warehouse is a planned space for the efficient storage and handling of goods and materials, and with goods and materials coming in and going out, the warehouse is also a vital hub in the centre of the supply chain. Some years ago, warehousing in Georgia was a synonym for basic four walled structures with suboptimal sizes, inadequate ventilation and lighting, lack of racking systems and lack of inventory management or technology solutions. Over time and with the changing role of the sector, apart from conventional storing services, warehouses are now providing value-added services like consolidation and breaking up of cargo, packaging, bar coding, reverse logistics, etc.
Due to its highly strategic location, Georgia has always been a crossroad of trade relations; it was a part of the Silk Road and served as a gateway between Europe and Asia. Recently the country has been envisioned as part of 'The Belt and Road Initiative' - Beijing's vision of a new Silk Road, where Georgia is positioned as an essential part of the south Eurasian corridor. The country has an excellent potential for a highly developed industrial and logistics market and is slowly starting to engage in activating this potential.
Presently the main players of the country's industrial market are located Tbilisi, Batumi, Kutaisi and Poti with total volume of logistics and warehouse space exceeding 2.5 million sqm. Tbilisi, as the capital of Georgia occupies the key role in the sector, as it is the central distribution point for the entire Georgian market: almost all of the imported goods come to Tbilisi for redistribution. Industrial warehouse space in Tbilisi saw a considerable expansion in 2017 when the supply grew by around 86,000m2, following by further 31,000m2 expansion later in 2018-2019. 2020-2021 also witnessed emergence of new market players in the city, which led to the total amount of warehouse space in Tbilisi to reach approximately 1.7 million sqm. Currently most of the available industrial space is owner-occupied. Furthermore, while total storage space can be subdivided into A, B and C class logistics centers, Tbilisi is also notable to host only one A class warehouse center in the entire country. Additionally, the demand in the city is driven mainly by transportation sector, food & beverages, construction/building materials, furniture, electronics, and service sector.
Total area of industrial and logistics space in Batumi is over 140 000 sqm. Most of this space can be found in old Soviet-era buildings, which are owner-occupied. Here demand is generated mostly by furniture and construction companies. In the other pivotal cities - Kutaisi and Poti – industrial space is ~349 000 sqm and ~133 000 sqm respectively. In Poti, industrial supply is predominantly owner-occupied, and the largest share of demand comes from seafood manufacturing firms.
Over time the sector has been growing and by the year 2021 it should be highlighted that there are more logistics companies providing complete solutions in the country than ever before. Many of them offer services, such as door-to-door transportation of goods by the sea, land, railway and air transport; transportation of cargo with temperature regime and warehousing; ability to track the cargo movement during transportation; handling of bulk cargo; vessel charter and shipping; customs clearance; cargo insurance; and importantly, high-skilled labour.
2021 also marked opening of crucial infrastructural projects in the country supporting the logistics and industrial sector. A new multimodal terminal 'Wondernet Express' for processing mineral fertilizers was opened on the territory of Batumi seaport in June 2021. Total processing capacity stands at 1.5 million tons per year. Meanwhile, Poti is also expecting a completion of a deep-water port project. The new harbour is 250 meters long and 13 meters deep, able to receive ships carrying 50 thousand tons of cargo. Once launched, it will be the first port in Georgia able to host ships of noted capacity. Designed for all types of dry, bulk and general cargo, the new harbour will accommodate 3 million tons of goods per year. With the help of these new developments, cargo will be transported from Georgia to Central Asia, the US, Europe, Africa and Australia, proving that Georgia is indeed an important logistics hub in the region.
This further means that continuous investment in logistics infrastructure and thus well-developed logistics services can ensure the efficiency of trade. Georgia indeed saw an increase in exports between 2020-2021, from $3,343,442.9 to $4,242,335.1.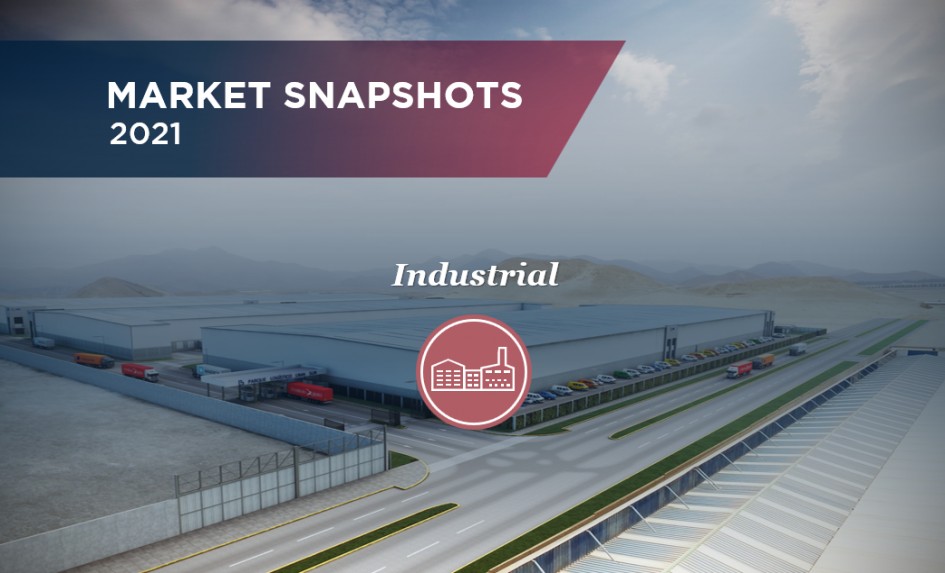 Related Research & Insights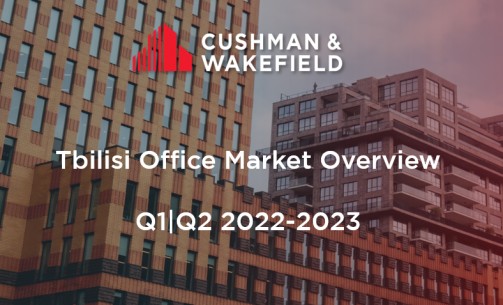 Tbilisi, the capital of Georgia, has been experiencing a surge in commercial development, leading to a rise in demand for ...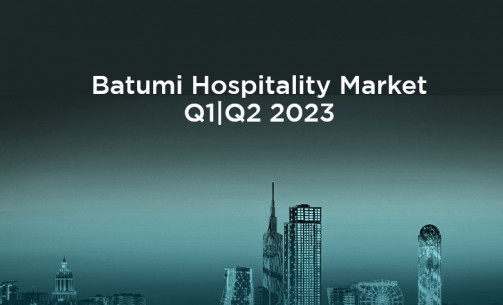 Batumi, recognized as the summer tourism capital of Georgia, holds a prominent position among the country's most celebrated ...